Stage 2 Bariatric Diet:
Full Liquids/Pureed Foods
What to Eat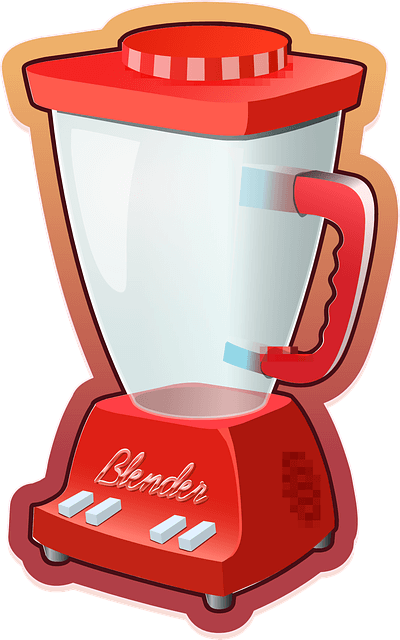 The Stage 2 bariatric diet includes all foods from Stage 1, plus "full liquids" (thick liquids) and usually pureed foods if your surgeon allows it at this point.
The diet progression after surgery varies from surgeon to surgeon, so your exact progression might look slightly different. Be sure to follow your surgeon's directions.
BEST CHOICES
Stage 2 Bariatric Diet Foods:
Milk: skim/nonfat or lowfat
Soy milk, unsweetened (Note: Other nondairy milks like almond, rice, coconut, are typically NOT high protein)
Yogurt: Plain or Plain Greek, no fruit pieces
Blended cottage cheese
Blended Bean Soups: black bean, lentil, split pea
Refried beans (fat free or vegetarian)
Note: 
"Best Choices" are good protein sources (Remember, you're trying to reach a lofty protein goal, at least 60gram per day, if not more, so choosing high protein foods is smart.)
NEXT BEST CHOICES
Stage 2 Bariatric Diet Foods:

Blended Vegetable Soups
Mushy fruit: Unsweetened applesauce, pureed fruit, fruit blended into protein drinks
Blended cooked non-starchy vegetables like green beans, carrots
Smashed avocado or guacamole
Thinned oatmeal
Lowfat hummus
Any whole food you can blend (to applesauce consistency) that is still appealing to you
"Next Best Choices" are real, whole, quality foods; not high in protein, but high in vitamins, minerals, and/or fiber.
ACCEPTABLE CHOICES
Stage 2 Bariatric Diet Foods:

Sugar-free puddings
Strained low fat, low sodium soups like cream of mushroom, cream of chicken
Thinned Cream of Wheat/Cream of Rice/Grits
Mashed potatoes
"Acceptable Choices" are foods typically allowed on the Phase 2 bariatric diet simply because of their texture. However, rely on them less because they don't add much protein or good nutrition to your diet.
Just because you CAN eat these "acceptable" choices doesn't mean you SHOULD eat them regularly.
That being said, anything on this "acceptable" list can be made better (higher protein) by stirring in some plain protein powder.

Pro Tips : Yogurt
Best Choices (contain NO artificial sweeteners):

Plain Greek yogurt
Plain yogurt
Acceptable Choices (These contain artificial sweeteners):
Sugar free Light yogurt
Sugar free Lowfat yogurt
Sugar free Low carb yogurt
Label Reading
Choose yogurt that has more protein than carbs 
No more than 7 grams sugar
My Favs:
Chobani nonfat Greek yogurt
Oikos 0% fat free Greek yogurt
Fage 0% Greek yogurt
Trader Joe's Organic plain Greek nonfat yogurt
I get it, I get it. Plain yogurt and/or plain Greek yogurt is blah. BUT..it's very high in protein and doesn't have any chemicals (artificial sweeteners or food colorings), so it really IS the healthiest choice.

Bariatric  Stage 2 Diet Recipes
Yogurt Add Ins:

In order to jazz up plain (Greek) yogurt, stir in:
Any flavor of plain ol' baking extract
Spices
Powdered peanut butter (like PB2 or PB Fit)
Extracts: Make your own vanilla yogurt by adding vanilla extract to plain nonfat (Greek) yogurt. You probably have some now in your cupboard that you've used in baking!
Experiment with vanilla extract, almond, banana, coffee, etc.  You can even find cake batter extract! And there are plenty of "gourmet" flavors and natural extracts online.
Spices: Sprinkle in spices like cinnamon, pumpkin pie spice, or apple pie spice on their own, or in addition to vanilla extract.
Powdered peanut butter is simply defatted, dehydrated peanuts. You get the taste of pb without all the calories, and it adds a little bit of extra protein too.

1-2 spoons of powdered pb + plain nonfat Greek yogurt = peanut butter deliciousness! You could even freeze it so it's more like "ice cream!"
Pro Tips: Milk
Dairy milk and Non-Dairy milks are not created equally from a protein standpoint. Most non dairy milks don't contain very much protein.  Certainly, use nondairy milks if you're lactose intolerant or if you prefer them. They're an acceptable choice if unsweetened.
My suggestion for "best" and "acceptable" within the milk category are based solely on protein count because the Stage 2 bariatric surgery diet is when you begin working toward meeting your lofty protein goal.
BEST Choices (Contain protein):
Fairlife Milk
Fat-free /Skim
1% milk
Lactaid® milk
Unsweetened soy milk
Use fat free/nonfat or lowfat milk to save on calories.
Acceptable Choices (Low or no protein):
Unsweetened nondairy milks:
Almond milk
Coconut milk
Rice milk
Flax milk
Dairy milk has 1 gram of protein per ounce:
1oz = 1 gram of protein
4oz =4 gram of protein
8oz = 8 gram of protein
You get the idea.
Ways to Use Milk Beside Drinking it By the Glass:
If you find the ready made protein shakes too thick or sweet, thin them out/dilute them with milk or non dairy milk.
Use milk as the base for your whole food protein shakes vs water for higher protein and thicker texture
Prepare hot cereal with milk vs water for a protein boost
Pro Tips: Soup 
Bean soups are particularly good choices on the Phase 2 diet because they have protein AND fiber AND quality carbs that are good for energy.

Pro Tip:
Add plain nonfat protein powder to ANY type of soup to make it high protein.
Stage 2 Bariatric Diet Recipes
Soups
Blended Canned Bean Soup:  Puree a can of low sodium black bean soup, lentil soup, or split pea soup until smooth.  I like Amy's brand soups.
"Homemade" Blended Black Bean Soup:
1 can black beans, drained
1 cup high protein bone broth
¼ cup mild salsa (optional)
Directions:
Place beans, broth and salsa in blender and blend until smooth. Heat and eat.
Creamy Vegetable Soup: Low fat, low sodium boxed creamy vegetable soups (<5g sugar) like creamy carrot, butternut squash or tomato. I like Pacific brand.
Low Fat (Low Sodium) Cream Soups: Strained cream of mushroom, cream of chicken 
Stage 2 Bariatric Diet-More Bariatric Puree Recipe Ideas

Quick High Protein Pudding:

Use a ready made protein shake in place of milk to make sugar free pudding:
2 cups Premier Protein drink (or other ready made protein drink of choice)
1 package Jell-o sugar free instant pudding mix
Directions:
1. Pour Premier into a bowl.
2. Slowly blend in pudding mix with a wire whisk or electric mixer.
3. Chill about 15 min until set.
Even Faster High Protein Pudding:

Stir plain nonfat protein powder into a sugar free, reduced calorie pudding snack.
High Protein Hot "Cocoa":
Heat up a ready made chocolate flavored protein drink and serve in a favorite mug as a warm cocoa beverage. Sprinkle with cinnamon.
High Protein Hot Cereal:
Use a ready made protein shake in place of water to prepare oatmeal (best choice) or cream of wheat, cream of rice, or grits.
Stage 2 Bariatric Diet
The Most Important Tip:

Train your body to eat at regular, planned mealtimes  
The Stage 2 diet is the phase to start establishing regular mealtimes. Even if you only eat 1 or 2 bites at your planned times, you're setting the tone for a regular pattern of eating.
For example:
7am:  Meal
10am: Protein Shake
1pm:  Meal
4pm:  Protein Shake
7pm:  Meal
And your "meals" may look like this:

7am:   Meal: 1-2 Tablespoons Greek yogurt
10am: Protein Shake
1pm:  Meal: 1-2 Tablespoons blended cottage cheese sprinkled with cinnamon
4pm:  Protein Shake
7pm:  Meal: 1-2 Tablespoons pureed lentil soup
Obviously, the portions of food are too small on the Stage 2 bariatric diet to provide any significant nutrition, so you MUST rely on protein shakes to provide the needed protein in the beginning.  It will be impossible to eat enough "real food" to do so.
But over time, you'll slowly increase portion sizes at mealtimes, and the need for the protein shakes in between meals will decline…
…until you eventually don't need to drink them any more at all!
But I'm getting ahead of myself. That's a way down the road.
Stage 2 Bariatric Diet FAQs
Why?
The purpose of the bariatric Stage 2 diet is to help ease your body into digesting "real food" and to begin working toward meeting a lofty protein goal. Your protein will come from protein shakes, and you'll begin to add small amounts of mushy foods in this stage.
How Long?
Stage 2 bariatric diet can last 3-10 days or possibly even up to a month, depending on your surgeon's particular guidelines.
What are the Right Portion Sizes on Phase 2 Bariatric Diet?
Don't be surprised if you feel full after eating a very tiny amount.
1-4 Tablespoons at a time (possibly up to 2oz) will likely fill you up. What you consider a "meal" or "eating" is vastly different that it was preop!