Puree Stage After Gastric Sleeve,
Bypass, or Band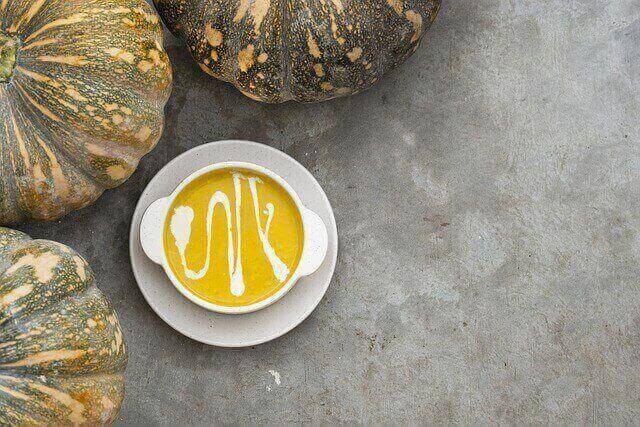 Once you advance to the puree stage after gastric sleeve, bypass, or band, you're likely to be excited about the idea of finally getting to have something to eat besides protein shakes and fluids.
However, you're likely not looking forward to pureed textures. Don't worry, you don't have to blend up all your food or rely on baby food (unless you want to!). You have options. There are many foods that are naturally pureed or mushy enough.
What to Eat
Generally, "pureed" texture = applesauce consistency. No lumps.
Note: Every surgery practice has slightly different guidelines. Be sure to double check whether you need to be concerned with a "thin" or "thick" pureed texture.
Puree Stage After Gastric Sleeve,
Bypass, or Band
TYPICAL FOODS ALLOWED
Proteins:
Milk

Protein shakes

Greek yogurt




Blended cottage cheese

Blended bean soups
-AND-
Refried beans (fat free or vegetarian)

Scrambled eggs

Pureed egg salad (hard boiled eggs may be too rubbery at the puree stage)

Pureed tofu

Blended moist, cooked chicken, turkey, or fish
Vegetables:
Blended vegetable soups
Vegetables blended into protein drinks
Cooked and blended non-starchy vegetables (examples: green beans, carrots, spinach)
Healthy Fats (use sparingly):
Guacamole (no chunks)
Lowfat hummus
Smooth peanut butter or almond butter
Fruits (if your surgery center allows):
Unsweetened applesauce
Pureed fruit
Fruit blended with protein shakes
Starchy Foods (if your surgery center allows):
Thinned oatmeal
Cream of wheat
Cooked, blended sweet potatoes (skin removed)
Other:
Other:
Any whole food you can blend (to applesauce consistency) that is still appealing to you!
Use These Less Often (low nutritional value):
Low-fat cream soups, strained
Sugar free pudding
Puree Stage After Gastric Sleeve,
Bypass, or Band
WHAT TO AVOID
Protein:
 Solid chicken, turkey, meat
Vegetables:
Fruits:
Any fruit not pureed/blended
Canned fruit in heavy syrup
Whole fruits
Dried fruits
Carbs:
-AND-
Quick and Easy Bariatric Pureed Diet Ideas
Soups
Bean soups are particularly good choices on the puree stage after gastric sleeve, bypass, or band because they have protein AND fiber AND quality carbs that are good for long lasting energy.
Blended Canned Bean Soup:  Puree a can of low sodium black bean soup, lentil soup, or split pea soup until smooth.  I like Amy's brand soups.
"Homemade" Blended Black Bean Soup:
1 can black beans, drained
1 cup high protein bone broth
¼ cup mild salsa (optional)
Directions:
Place beans, broth and salsa in blender and blend until smooth. Heat and eat.
Creamy Vegetable Soup: Low fat, low sodium boxed creamy vegetable soups (<5g sugar) like creamy carrot, butternut squash or tomato. I like Pacific brand.
Low Fat (Low Sodium) Cream Soups: Strained cream of mushroom, cream of chicken 
Pudding
Quick High Protein Pudding:

Use a ready made protein shake in place of milk to make sugar free pudding:
2 cups Premier Protein drink (or other ready made protein drink of choice)
1 package Jell-o sugar free instant pudding mix
Directions:
1. Pour Premier into a bowl.
2. Slowly blend in pudding mix with a wire whisk or electric mixer.
3. Chill about 15 min until set.
Even Faster High Protein Pudding:

Stir plain nonfat protein powder into a sugar free, reduced calorie pudding snack.
Miscellaneous Bariatric Pureed Diet Ideas
High Protein Hot "Cocoa":

Heat up a ready made chocolate flavored protein drink and serve in a favorite mug as a warm cocoa beverage. Sprinkle with cinnamon.
High Protein Hot Cereal:
Use a ready made protein shake in place of water to prepare oatmeal (best choice) or cream of wheat, cream of rice, or grits.
Pureed Diet Post Gastric Sleeve, Bypass, or Band
FAQs
Any Pro Tips for the Puree Stage?
As a matter of fact…YES!
What's the Purpose of the Puree Stage After Gastric Sleeve, Bypass, or Band?
The purpose of the bariatric pureed diet is to ease your body back into digesting food again.
Your teeth and stomach are both involved in digesting (breaking down) food. Once food enters your stomach, the stomach continues to "chew" whatever you swallow, by contractions. Your stomach contracting to digest food can be likened to your teeth chewing to digest food.
Bariatric surgery involves cutting, stitching, and stapling your stomach tissues. Ease up on making your stomach contract by eating foods that require minimal digestion or are already "digested" by a blender. Let your stomach get its needed rest!
How Long Do I Have Stay on the Bariatric Pureed Diet?
Usually, the puree stage after gastric sleeve, bypass or band (Stage 2) lasts anywhere from one week to one month post op. Every surgery practice has different guidelines so be sure to follow your doctor's directions.
The Take Home

You don't have to live on baby food! There are many options listed here to choose from.
You don't have to spend hours in the kitchen blending food. Use simple bariatric puree recipes like the ones above.
The puree stage will be over before you know it. You've got this!
Credible, Professional Advice and Inspiration Delivered to Your Inbox:
Subscribe to Tiny 

Tummy

 Tips Newsletter