52 Bariatric Lunch Ideas:
Midday Meal Makeover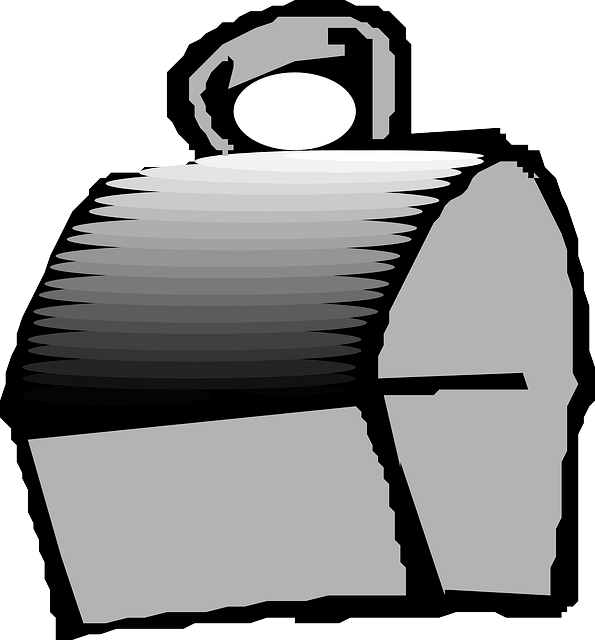 Tired of the same old bland and boring bariatric lunch ideas?
Fear not, my weight loss warriors! I've got 52 simple and delicious high protein ideas to keep you fueled and satisfied all year long.
I call it 'pairing,' you might call it 'cooking,' but let's be real, my ideas simply involve throwing some nutritionally dense stuff together and calling it a meal. You don't have to be Julia Child to revolutionize your midday meal.
From yogurt and cottage cheese to soups and beans, there's something for everyone. And let's not forget about tuna, salmon, and sardines! These bad boys pack a protein punch that will keep you going strong all afternoon.
So go ahead, break out of that mealtime rut and give these ideas a try. Keep an open mind! Your taste buds (and waistline) will thank you!
Yogurt, Cottage Cheese and Ricotta Rhapsody:
Bariatric Approved Ideas for a Delicious Lunch
Note: Use nonfat or low-fat varieties
Yogurt:
Plain Greek yogurt + powdered peanut butter or powdered almond butter
Plain Greek yogurt + blueberries + hemp seeds 
Plain nonfat Greek yogurt + diced apple + walnuts
Mix plain Greek yogurt with Ranch seasoning and use as a dip for raw veggies: cucumber, mini peppers, snap peas and/or cherry tomatoes
Cottage Cheese:
Cottage cheese  + pepper or Everything But the Bagel Seasoning
Cottage cheese + well ripened cantaloupe pieces
Cottage cheese + cherry tomatoes + diced cucumber + dollop low-fat sour cream + dill
Baked sweet potato. Cut open and fill with cottage cheese; sprinkle with cinnamon
Ricotta:
Ricotta cheese + raspberries + ground flaxseeds
Ricotta cheese + marinara sauce + low-fat cheese
Soup-er Mid-Day Ideas

Note: Use low sodium canned soups or make from scratch:

Split pea soup
Lentil soup. Optional: Stir in shredded broccoli slaw

Lentil and vegetable soup
Black bean soup. Optional: Add dollop of Greek yogurt + diced avocado.

Lowfat butternut squash soup or carrot soup + added protein powder (unflavored or vanilla) 
Vegetable soup + low-fat string cheese
Fin-Tastic Bariatric Lunch Ideas:
Tuna, Salmon, Sardines
Note: Use tuna or salmon pouches or canned (in water) tuna or salmon
Tuna
Tuna + plain nonfat yogurt + dill
Tuna + cottage cheese
Tuna + low-fat hummus
Tuna + mustard. Serve atop cucumber rounds
Tuna pouch + cherry tomatoes
Stuff tuna salad in sweet mini peppers
Salmon
Salmon + squeeze of lemon + dill
Salmon + low-fat hummus + dill
Flavored salmon pouch + baby carrots
Sardines
Sardines + mustard
Sardines + grilled onions. Mix with plain greek yogurt.
Bean There, Done That

Refried beans + melted low-fat cheese + salsa. Optional: Serve in a cabbage leaf "taco shell."
3 bean salad: garbanzo beans + black beans + kidney beans + balsamic vinegar. Optional: Serve over salad greens.
Garbanzo beans + tuna + mustard + dill
Pinto beans + diced red bell pepper + pickles
Cut a red bell pepper in half and top with black beans, low-fat cheese and salsa. 
Pinto beans + cauliflower rice. Top with salsa and diced avocado.
Cluckin' Great Bariatric Lunch Ideas
Use chicken pouches in place of any of the tuna or salmon ideas above.
Chicken salad: shredded rotisserie chicken + plain nonfat Greek yogurt + curry powder + grapes

Leftover chicken from previous dinner served over salad greens. Add sliced apple or strawberries. Sprinkle with slivered almonds or walnuts. Balsamic vinegar for dressing.
Leftover dinner: chicken + vegetables. Serve over salad greens.
Meaty Marvels:

Deli turkey: spread with low-fat hummus, roll and eat. Optional: roll in a collard green leaf

Low-fat deli ham: spread with mustard, roll and eat. Optional: Add shredded carrots and roll in a romaine lettuce leaf.
Layer deli turkey between 2 apple slices
Cook an egg like a thin omelet so you can use it like a tortilla. Fill with deli turkey, tomato slices and avocado; roll and eat.
Quick Bites:
Grab-n-Go Options for the Busy Bariatric Warrior
Hard boiled egg + low-fat string cheese 
Hard boiled egg + low-fat  cheese + apple
Hard boiled egg + handful of almonds
Handful of almonds + apple
-OR-
Jerky + low-fat string cheese 
Instant bean soup; just add hot water
Ready made protein shake or protein bar (Less than 200 calories, at least 20 grams protein)
Protein-Packed and Calorie-Conscious:
Bariatric Lunch Ideas under 200-250 calories
3 ounces deli turkey; spread with 3 Tablespoons hummus and roll up in a lettuce leaf. Eat with cherry tomatoes.
Starkist® tuna pouch: mash with ½ avocado. Eat with sugar snap peas.
2 ounces deli ham (99% fat free) + 1oz low-fat cheese. Roll up around ¼ avocado sliver. Eat with raw cucumber, carrots, bell peppers, and/or zucchini slices.
Bell Pepper Nachos: spread ½ cup fat free refried beans and ¼ cup low-fat shredded cheese over mini bell peppers. Top with salsa and dab with plain nonfat yogurt and sliced scallions.
Midday Makeover:
Top Tips for Busting Out of Monotony

If you're tired of staring into your brown bag and feeling like you're stuck in a never-ending episode of Groundhog Day, try one of these new ideas every week. You'll be doing the "lunchtime cha-cha" all year long!
P.S. Don't forget: 
P.P.S. Try Bariatric Breakfast Ideas Too!
Like This Info? Allow Me to Join You on Your Journey!
Credible, Professional Advice and Inspiration Delivered to Your Inbox:
Subscribe to Tiny Tummy Tips Newsletter