52 Bariatric Lunch Ideas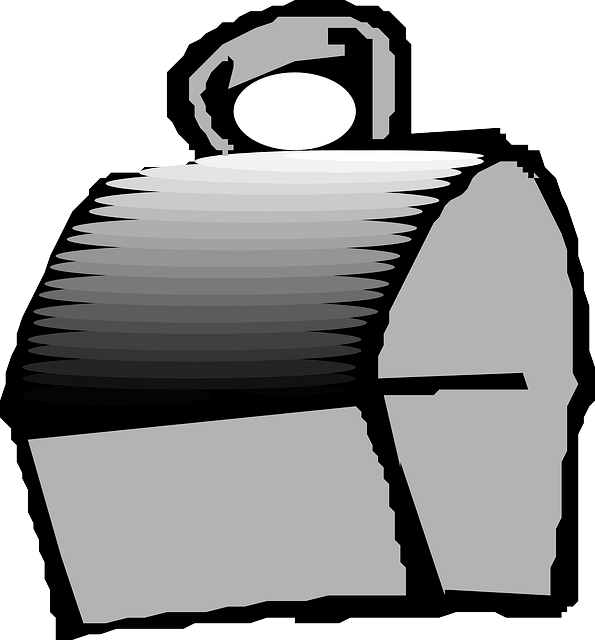 Allow me to share my high protein bariatric lunch ideas to assure you make it through the afternoon with tons of energy. If you're looking to change up the same old lunch routine, or are simply unsure of what to eat for lunch, here are 52 simple ideas- one new idea for every week of the year!
Sometimes just changing up the flavoring to the usual go-to's or pairing foods together in a different way is all it takes to make you feel like you're eating a whole different lunch.
Bariatric Lunch Ideas: 
Yogurt, Cottage Cheese, Ricotta Cheese
Note: Use nonfat or low-fat varieties
Yogurt:
Plain Greek yogurt + powdered peanut butter or powdered almond butter
Plain Greek yogurt + blueberries + hemp seeds 
Plain nonfat Greek yogurt + diced apple + walnuts
Mix plain Greek yogurt with Ranch seasoning and use as a dip for raw veggies: cucumber, mini peppers, snap peas and/or cherry tomatoes
Cottage Cheese:
Cottage cheese  + pepper or Everything But the Bagel Seasoning
Cottage cheese + well ripened cantaloupe pieces
Cottage cheese + cherry tomatoes + diced cucumber + dollop low-fat sour cream + dill
Baked sweet potato. Cut open and fill with cottage cheese; sprinkle with cinnamon
Ricotta:
Ricotta cheese + raspberries + ground flaxseeds
Ricotta cheese + marinara sauce + low-fat cheese
Bariatric Lunch Ideas:
Soups

Note: Use low sodium canned soups or make from scratch:

Split pea soup
Lentil soup. Optional: Stir in shredded broccoli slaw

Lentil and vegetable soup
Black bean soup. Optional: Add dollop of Greek yogurt + diced avocado.

Lowfat butternut squash soup or carrot soup + added protein powder (unflavored or vanilla) 
Vegetable soup + low-fat string cheese
Bariatric Lunch Ideas:
Beans

Refried beans + melted low-fat cheese + salsa. Optional: Serve in a cabbage leaf "taco shell."
3 bean salad: garbanzo beans + black beans + kidney beans + balsamic vinegar. Optional: Serve over salad greens.
Garbanzo beans + tuna + mustard + dill
Pinto beans + diced red bell pepper + pickles
Cut a red bell pepper in half and top with black beans, low-fat cheese and salsa. 
Pinto beans + cauliflower rice. Top with salsa and diced avocado.
Bariatric Lunch Ideas:
Fish: Tuna, Salmon, Sardines
Note: Use tuna or salmon pouches or canned (in water) tuna or salmon
Tuna
Tuna + plain nonfat yogurt + dill
Tuna + cottage cheese
Tuna + low-fat hummus
Tuna + mustard. Serve atop cucumber rounds
Tuna pouch + cherry tomatoes
Stuff tuna salad in sweet mini peppers
Salmon
Salmon + squeeze of lemon + dill
Salmon + low-fat hummus + dill
Flavored salmon pouch + baby carrots
Sardines
Sardines + mustard
Sardines + grilled onions. Mix with plain greek yogurt.
Bariatric Lunch Ideas:
Chicken
Use chicken pouches in place of any of the tuna or salmon ideas above.
Chicken salad: shredded rotisserie chicken + plain nonfat Greek yogurt + curry powder + grapes

Leftover chicken from previous dinner served over salad greens. Add sliced apple or strawberries. Sprinkle with slivered almonds or walnuts. Balsamic vinegar for dressing.
Leftover dinner: chicken + vegetables. Serve over salad greens.
Bariatric Lunch Ideas:
Deli Meats
Deli turkey: spread with low-fat hummus, roll and eat. Optional: roll in a collard green leaf

Low-fat deli ham: spread with mustard, roll and eat. Optional: Add shredded carrots and roll in a romaine lettuce leaf.
Layer deli turkey between 2 apple slices
Cook an egg like a thin omelet so you can use it like a tortilla. Fill with deli turkey, tomato slices and avocado; roll and eat.
Bariatric Lunch Ideas:
Grab-n-Go
Hard boiled egg + low-fat string cheese 
Hard boiled egg + low-fat  cheese + apple
Hard boiled egg + handful of almonds
Handful of almonds + apple
-OR-
Jerky + low-fat string cheese 
Instant bean soup; just add hot water
Ready made protein shake or protein bar (Less than 200 calories, at least 20 grams protein)
Bariatric Lunch Ideas:
200-250 calories, 15-20 grams protein
Here are some ideas with exact portioning so you don't have to do any math:
3 ounces deli turkey; spread with 3 Tablespoons hummus and roll up in a lettuce leaf. Eat with cherry tomatoes.
Starkist® tuna pouch: mash with ½ avocado. Eat with sugar snap peas.
2 ounces deli ham (99% fat free) + 1oz low-fat cheese. Roll up around ¼ avocado sliver. Eat with raw cucumber, carrots, bell peppers, and/or zucchini slices.
Bell Pepper Nachos: spread ½ cup fat free refried beans and ¼ cup low-fat shredded cheese over mini bell peppers. Top with salsa and dab with plain nonfat yogurt and sliced scallions.
Top Lunch Tips:

Meal plan in advance. Know what lunch(es) you will eat for the week.
Start with eating the high protein food first. When you're able to eat a little more, add the produce (fruit or vegetables) and healthy fats.
Eat at a regular, planned lunch time every day.
Credible, Professional Advice and Inspiration Delivered to Your Inbox:
Subscribe to Tiny 

Tummy

 Tips Newsletter