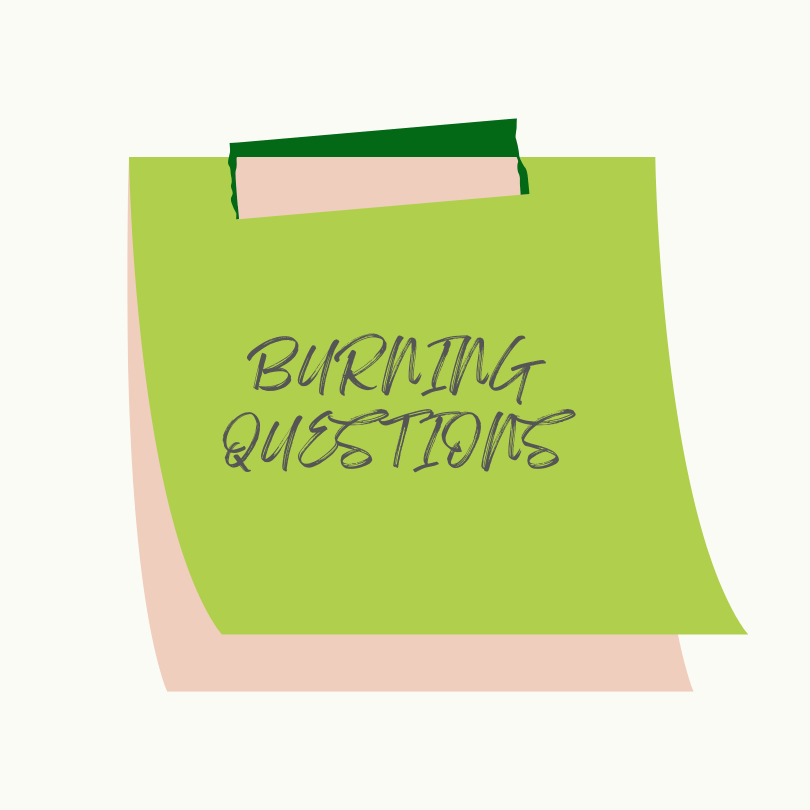 Getting Ready for Bariatric Surgery:
Expert Answers to Your Burning Questions

Getting ready for bariatric surgery can be a daunting task, but don't worry, I'm here to answer all your burning questions! As a dietitian, I've seen it all and I've got the expert answers you've been searching for.
So, grab a pen and paper and get ready to learn all there is to know about preparing for weight loss surgery….Class is in session!
Disclaimer: This post may contain affiliate links which means that if you choose to purchase one of the items I earn a small percentage to help support this site without any extra cost to you. 
Q: Do I Have to Lose Weight Before Surgery?
A: The answer is a complicated "it depends." The final decision lies with your surgeon and their assessment of your unique situation.

But, here's a little good news - insurance companies usually don't have a pre-op weight loss requirement. To be on the safe side, double check your policy just in case.
And…
Contrary to what you might think, research doesn't support mandatory weight loss before bariatric surgery. There's no direct link between pre-op weight loss and post-op success.
But…
Many surgery practices still ask their patients to lose weight for a safer surgery and less risk of complications. Plus, it gives you a head start on your weight loss journey and a confidence boost for the road ahead.
My article on weight loss before surgery will fill you in on more of nitty gritty details about how much you may be asked to lose, and how to do it!
Q: What is the Fastest Way to Lose Weight Before Surgery?
A: Looking for a fast track to weight loss as you prep for bariatric surgery? Look no further, I have the answer…I'm glad you asked!

While there are a multitude of approaches you can take to get the pounds off before your surgery date…
…In my professional opinion…
Nothing beats meal replacement shakes for speed and ease.
Research confirms that using meal replacement shakes is one of the easiest and fastest methods for losing weight. People who use these shakes in their weight loss journey lose more weight than those who don't. That's because meal replacement shakes take all the guesswork out of what to eat, leaving you with a no-brainer solution to fast weight loss.

You can follow the protocol I suggest here.
Q: What Happens if You Lose Too Much Weight Before Surgery?
A: Getting ready for bariatric surgery and wondering if too much weight loss could be a problem?

Yes…There IS a dark side of shedding toooo many pounds.
Losing too much weight before surgery can be a real bummer and even a deal breaker. Imagine all that hard work, only to find out that you've lost too much weight and your BMI is now too low to qualify for surgery. Talk about frustrating!
It's always best to check with your surgery center and find out exactly how much weight you need maintain in order to stay eligible. Don't let your weight loss journey end before it even begins!
Q: What Should I Do 6 Months Before Surgery?
A:  Great question! Getting ready for bariatric surgery starts long before you're wheeled into the operating room. Preparation is key to success, and that's why it's important to start working on your diet and lifestyle changes 6 months before the procedure.
Don't wait until the day of your bariatric surgery to start your journey to a healthier, happier you. Surgery is just the beginning; the real magic happens in the changes you make afterward. Time is your ally, and the earlier you start, the closer you'll be to your goals.
There's 8 big changes I suggest tackling, so you'll be well on your way to a better you long before you hit the OR.
Q: How Much Weight Will You Lose on the Pre Op Bariatric Diet?
A: The pre surgery diet isn't about dropping pounds like a hot potato. It's about giving your liver a little spa day and getting it ready for the big surgery show.
The full scoop on the pre op liver-shrinking diet is just a click away.
That being said, the answer to "how much you'll lose," is another complicated "it depends" answer. Results vary and it all depends on your starting weight, how well you stick to the diet's commandments, and how long your surgeon requires you to follow it (1 week? 2 weeks? 4 weeks?).
You might be pleasantly surprised to see some pounds shed like old, worn-out winter coats. I've seen many patients lose between 5-20 pounds!
What Happens if You Cheat on the Liquid Diet Before Gastric Sleeve, Bypass or Band?
A: Cheating on your preop diet is like playing with fire - it's not worth it! I know, I know, your favorite foods are calling your name, but trust me, it's better to resist the temptation.
Your surgeon may have a harder time finding their way around your stomach, making the surgery last longer, keeping you under anesthesia for an extended period, and emptying your wallet.
And, the cherry on top? Your liver could decide to have a party, cracking or bleeding, and potentially causing a ruckus with other organs.
And let's not forget...
The possibility of an open surgery. It'll leave you with scars that are bigger than your ego, a longer healing time, and a hospital bill that'll make you question your life choices.
So, be smart and resist the temptation to cheat on the preop diet….after all it's only for a week or two. It's better for your liver, your wallet, and your sanity.
My tips to survive the preop diet are sure to help.
Q: How Many Protein Shakes Per Day Before Surgery?
A: The answer to this question is another classic case of "it depends". There are no standardized guidelines for the preop diet so there are many approaches. There's not one exact right answer.

I've got two approaches that I use with my patients, and they've both been wildly successful:
Q: How Do I Survive the Liquid Diet?
A: Don't worry, you got this! Here are a handful of tips…

Find new and delicious ways to add flavor to your liquids.
Stay positive and remind yourself of your end goal.
Keep yourself busy with activities that don't revolve around food.
Surround yourself with support, whether it's friends, family, or a support group.
Reward yourself (with a non-food reward!) for each day that you stick to the diet.
With a little determination and even MORE Tips, you'll survive the diet just like "RG," one of my very successful patients. See how she used my top tips to help her make it through.
The Ultimate Guide to Getting Ready for Bariatric Surgery
See my full guide to getting ready for bariatric surgery. It's sure to answer questions you didn't even know you had! 
Like This Info? Allow Me to Join You on Your Journey!
Credible, Professional Advice and Inspiration Delivered to Your Inbox:
Subscribe to Tiny Tummy Tips Newsletter