Bariatric Surgery in Mexico
Bariatric Surgery in Mexico:
Unlocking the Real Secret to Success- A Great Dietitian Afterward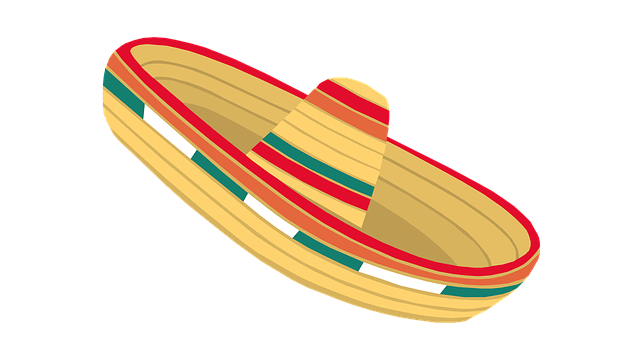 Thinking of Having Bariatric Surgery in Mexico?
Before you book that flight, let me give you a piece of advice that's worth its weight in gold: make sure you have a top-notch dietitian lined up on speed dial (or Zoom, as it is in these modern times!)
Weight loss surgery, such as gastric bypass, sleeve gastrectomy, or gastric band, is like getting a new lease on life, but it's a serious and life-changing procedure.
The surgery itself may only take a few hours, but the recovery and lifestyle changes that must come forever after are what truly determine your long term success.
While the cost may be cheaper in Mexico, the aftercare and ongoing support to assure those lifestyle changes actually happen should be considered and put into place well before you ever undergo the knife.
Just because you have the surgery doesn't mean the weight will magically melt away like a snowman in the summer sun. Surgery is just the beginning of a long journey towards a healthier life.

That's where I come in as a Registered Dietitian Nutritionist (RDN), aka, "dietitian."
Here's why…
Bariatric Diet:
A New Foreign Language

Trying to navigate the complex world of post surgery nutrition can be like trying to understand a foreign language. I help you navigate the often overwhelming and confusing world of the bariatric diet.

From protein requirements to vitamin and mineral deficiencies, I help ensure you're getting all the nutrients your body needs to heal and function properly, without making you feel like you're eating nothing but rabbit food!
I also show you how you can still enjoy some of those ol' favorite foods without sacrificing your health and weight loss goals.
A Readily Accessible Dietitian Matters
Surgery centers usually have dietitians, but they're often managing large number of patients, so the wait time for an appointment is long, and the appointment you get is typically short.
With all the other patients on their schedule, they may not have the time to give you the personalized attention you deserve.
You're a Snowflake
You're unique, so you deserve more than pre printed handouts and canned advice. I give customized advice and create menu suggestions that take into account your personal needs, preferences, and lifestyle. 
But I'm not just a nutrition expert...
I've Got Your Back
Support
Losing weight and undergoing a major surgery can be a rollercoaster of emotions, and it's important to have someone to talk to who understands what you're going through. I understand the emotional and psychological challenges that come with bariatric surgery in Mexico and weight loss in general. I'm here to offer encouragement, motivation, and accountability throughout your journey. 
I'm your cheerleader, your coach, and your therapist all in one ;) I make sure you're not only losing weight but also gaining confidence and self-esteem. I'm here to remind you that you're a rockstar when you're feeling down and give you a virtual high five when you hit your milestones!
Save You $$
Let's not forget the money aspect. Bariatric surgery in Mexico may be cheaper, but the cost of complications and revision surgeries can add up quickly. 
Weight loss surgery is a serious procedure and there are always risks involved. A dietitian, like me, can identify and address any issues that may arise. I may help prevent the need for further surgeries, saving you time, money, and stress in the long run. Think of it as a long-term investment for your waistline AND wallet.
Bariatric Surgery in Mexico:
The Bottom Line for Your Bottom Line

Weight loss surgery, it's like getting a new lease on life. But let's face it, the surgical procedure is just the tip of the iceberg. The real challenge lies in following a bariatric diet for the rest of your life.
So, before you book that flight to Mexico for bariatric surgery, think about the importance of proper aftercare and support. Don't skimp on the follow-up care, it's crucial for long-term success.
And trust me, having an accessible registered dietitian …like me… on speed dial (Zoom) after your bariatric surgery in Mexico, will be like having a personal food stylist who also happens to be a therapist and your best friend. With me by your side, you'll be singing "this is the best thing that ever happened to me" in no time ;)
Like This Info? Allow Me to Join You on Your Journey!
Credible, Professional Advice and Inspiration Delivered to Your Inbox:
Subscribe to Tiny Tummy Tips Newsletter